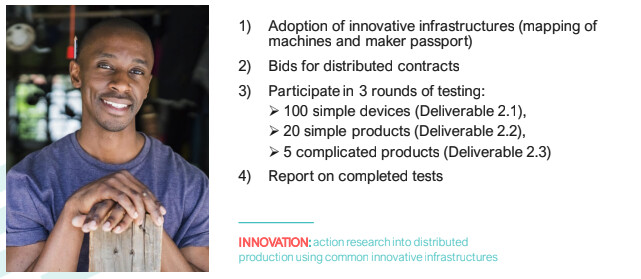 From October to November this year, the cohort of 9 makerspaces will be testing local distributed manufacturing by making a total count of 1,125 products.
125 items will be produced in each makerspace:
100 simple devices - cost $2 USD per item
20 simple products - cost $10 USD per item
5 complicated products - cost $80 USD per item
To not boil the ocean and have some focus, all items will be health care related and donated to local health clinics near the makerspaces.
This thread is to discuss this activity.