We are thrilled to announce recipients of the R2 OKW Manufacturing World Map Data Awards!

Come meet the Awardees and learn more about their projects!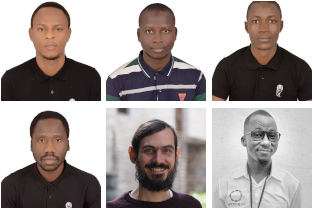 Mapping Manufacturing Capabilities Across Nigeria
Mapping Machinery Capabilities in Cameroon: Yaounde and Doula
Mapping Manufacturing Capabilities of Makerspaces in Greece
Teams will be posting regular updates on their work to the team channel projects listed above over the coming months. Feel free to stop by and say hello

, ask questions, and make connections!
---
Open Know-Where (OKW) was launched in April 2021 as a metadata specification to document and share information about the location of manufacturing facilities and capabilities globally.
The OKW Data Awards provide financial support for projects that integrate existing datasets or collect new data related to the mapping of manufacturing capabilities. Round 1 of the OKW Data Awards provided the experience of applying the standard in community projects, bringing us closer to our goal of OKW as an initiative to help map manufacturing facilities and machinery for use in decentralized manufacturing.
Our objective for 2023 is to map at least 150,000 points of interest (i.e.: facilities and machinery), under the OKW initiative. This mapping, in addition to benefiting community makers in finding where to produce items, will enable us to develop a key part of the infrastructure for the distributed production of hardware: a global map of facilities, machines, and tools, based on shared open data and open APIs.
The recipients of this award have demonstrated exceptional skills and expertise in applying OKW to the mapping of manufacturing facilities and machinery in support of the global community.