The Open Hardware Summit is the annual conference organized by the Open Source Hardware Association (OSHWA) a 501(c)(3) not for profit charity.
It is the world's first comprehensive conference on open hardware; a venue and community in which we discuss and draw attention to the rapidly growing Open Source Hardware movement.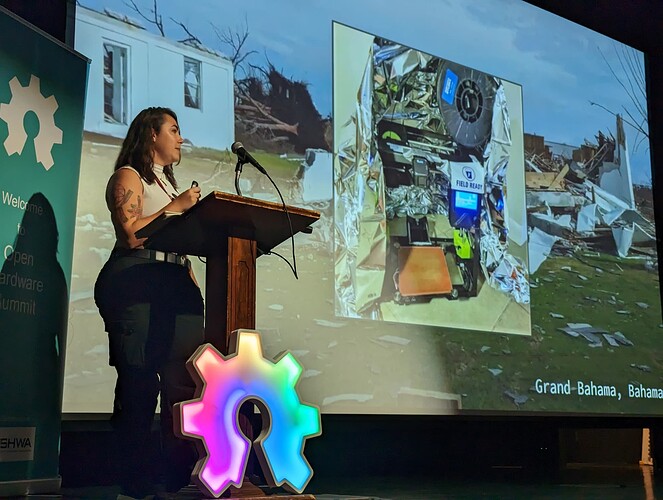 Electrical Engineer and Disaster Response Specialist Laurel Cummings of Hold Fast Labs advising on best practices for what to bring with you into the field.
After attending the 2023 Summit at NYU Law in New York City this year, I wanted to share a few resources:
If you have any questions or would like to discuss any of the personal takeaways I have from the conference, please feel free to reach out to me directly here in this thread.